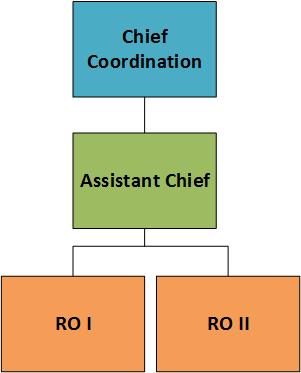 1. ADP Formulation
Drafting, approval, circulation of Guidelines for ADP Preparation.
Consultation meetings at different levels.
ADP Rationalization meetings.
ADP Policy matters
AIP Policy Matters.
Printing of the draft ADP.
Cabinet meetings on draft ADP.
Submission of draft ADP to Provincial Assembly.
Printing of final copy of ADP.
Circulation of ADP copy.
2. PDWP
Requisition of agenda for PDWP meetings.
Preparation of combined working papers for PDWP.
Informing all the members and concerned Deptts.
Coordinating issuance of minutes of PDWP.
Issuance of Press Release.
3.CDWP/ECNEC
Coordination with Planning Commission on meetings of CDWP and ECNEC.
Logistic coordination for ECNEC meetings.
Collection of working papers for CDWP and Summaries for ECNEC.
4.IPC and CCI
Coordination with IPC Department and Ministry.
Coordination of CCI matters.
Processing summaries for CCI.
5.Principles of Policy
Drafting Report on compliance with Principles of Policy.
6.PMRU rated business
Coordinating PMRU tasks which pertain to more than one section.
7.Senate/Assembly Business
Attendance
Agenda circulation.
Assembly Questions and coordinating its replies.
Privilege Motions, Call attention notices and Resolutions and coordinating its replies.
Standing Committees meetings.
Functional Committees.
Special Committees.
8.Review Meetings
Quarterly Review Meetings.
Mid-Year Review meetings
Annual Review meetings.
Periodic and special/specific Review meetings by CMKP
Periodic and special/specific Review meetings by CSKP
Review of AIP by CM, CS, ACS.
Committee Chaired by Governor, KP.
Review meetings by Finance Minister.
9.Directives
President Directives.
Prime Minister Directives
Governor Directives
Chief Minister Directives
10.Re-appropriation
Inter-Sectorial Re-appropriation.
Final Grant (Development).
11.Cabinet
Collection of Briefs for Cabinet Meetings.
Follow up of Cabinet Decisions
12.Secretaries Committee
Briefs for Secretaries Committee Meetings.
Follow up of Secretaries Committee Meetings.
13.Planning Commission
Communication with Planning Commission
Regulations by Planning commission
Development manual and guidelines.
Advisory Committee on Planning Commission
Feed back on Annual Plan to Planning Commission
Feed back on Five Years Plan to Planning Commission.
14.Sectoral Plans of the Departments
Collection and updation of Sectorial Plans.
15.ICD (Inquiry Commission)
Communication and Coordination with ICD, Islamabad.
Collection and compilation of data for ICD.
16.LGs Development Guidelines
Framing and issuance of development guidelines for Local governments.
17.Development Fora
Notifications of DDC, DDWP.
Amendments and clarifications on development fora.
18.Miscellaneous
Any other subject which is related to more than two sections.